Blogging Product Reviews - Honest Reviews
Update: This post is outdated. Expert WordPress is offline.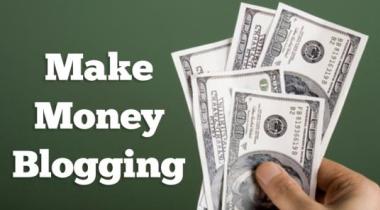 If you search in Google as Bogging Product Reviews or Blogging For Money you will get lots of results. Almost all blogging product promises you to make rich just doing half an hour work daily. But is this really possible? No, not at all. If you are a beginner there are so much to learn. Learn it first and then put your knowledge into action.
My Blogging Product Reviews:
Expert WordPress: No 1 recommended blogging product
Expert Worpress by Alex Sysoef and Dmitriy is my top most recommended blogging  product for those who want to make money blogging. It is fully loaded with awesome training material that will boost up your blogging success. Alex Sysoef a is very successful blogger who is been holding almost entire first page of Google results for his chosen (and very competitive)keywords for over a year! All his knowledge and experience were turned into complete Video Tutorials where he guides you step-by-step and makes it a complete no-brainer to install, even if you never created a single page on the Internet!
Expert WordPress Membership Type:
FREE Membership: You can join Expert WordPress as a FREE Member.
Paid Membership: Initial charge $47 and then monthly $27. You can cancel membership at any time. You will also get 30 days 100% money back guarantee.
FREE Membership Contents:
Complete Blog Installer package with some very easy to follow instructions.
One search engine optimized blog theme with all important plugins installed.
You will get 2 FREE videos. In one video you will find full instruction on how to install your blog. Another video will show you the unique features of your blog. No technical knowledge required.
Free access to online forum where you can interact with other members as well as get answer to your all problems.
Paid Membership Contents:
More than 11 hours of video tutorials. These videos cover all aspects from getting massive traffic to making money from blogs. There is no hidden secret that can make you rich overnight. You have to work on it and these videos will show you how.
Each month you will get 200 Blog Posts on 10 hot niche. More over it is accompanied by pre-written comments and guides to help you. In reality you won't get any trouble for finding new contents for your blog. Just download blog posts and build your niche blog empire.
Peer Promotion tool - This tool is specially developed for paid customer. Use this  tool to grow your blog traffic like crazy. No traffic No money!
Access to Monthly Support Webinars where you will get all answers to your questions directly from Alex and Dimitry. You will be able to download Webinars as a video file and refer whenever you want.
Premium customer support from Alex and Dimitry. Whenever you face any problem, you will get complete support as long as remain a paid customer.
After 60 days of membership you will get access to 50 more "blog and profit" researched and verified niches, each comes with same quality 25 blog posts and 10 pre-written comments for each. Totally you will receive 750 Blog Posts
Review Blog System for free (After 120 days of membership). Currently it is $47. You can check==>Â  Review Blog System
Drawbacks of Expert WordPress:
Video doesn't cover about keyword research. If you are a complete beginner then you have to learn about using proper keywords.
I couldn't find any other drawback of Expert WordPress. For me it is the best product I have ever bought online. If you need any help regarding keyword research just contact me. I will try my best to help you. Not only keywords, I will help you in any case.
If you join Expert WordPress don't miss my BONUSES:
You are not loosing anything. You are getting a FREE BLOG and FREE VIDEO TRAINING to set your blog ready instantly. You will reward yourself for your wise decision of joining Expert WordPress.
Did I help you through my review? If yes or if you have any question in your mind don't feel hesitation to put it below.

About EarnMoneyOnlineHubber
I am a Blogger who likes to make money online. Previously I was working in a Software Company and I quit my job in February 2010. Since then I make my full time income online.