Make Money Writing Letters
You can make money online by writing different forms of letter. Many people needs various forms of letter for their business purposes. So they outsource their work and get it done by others. Here is the opportunity to earn money online by writing letters. You can write any of the following types of letter: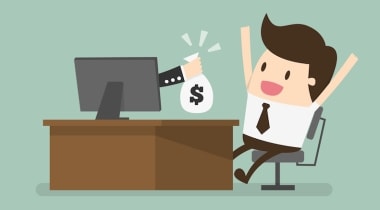 1. Resignation Letter
2. Cover Letter
3. Complaint Letter
4. Interview Thank You Latter
5. Apology Letter
6. Invitation Letter
And so many…
There is a site Letterrep.com where you can upload your letter and if somebody buys your letter, you will be paid.
How "Make Money Writing Letter" system works?
There are so many people who need above mentioned types of letter. Buyer first sees available letters in the website. If they didn't find the letter what they are searching for they submit a request for letter.
Those requests are posted to the 'Current Requests' page of the website.
Letter writers then can see the requests in their member section, follow necessary steps and submit the required letter.
Submitted letters should get approval and once it is approved a new request will go the buyer's email.
Once the buyer comes and buy the letter, writers will get paid.
You will be able to earn $10 for each submitted response.
If you don't have much idea about writing different types of letter you can go to http://letterwritingguide.com and see the sample of all types of letter. Also you will get help at http://esl.about.com.
For those who want more information on make money writing letter I will recommend Instant Recommendation Letter Kit. It includes 79 professionally written, fully-formatted, full-length real-life recommendation letter templates in downloadable format. Also it contains over 150 pre-written Recommendation Power Phrases that will fast-track your letters and give you a professional final product.

About EarnMoneyOnlineHubber
I am a Blogger who likes to make money online. Previously I was working in a Software Company and I quit my job in February 2010. Since then I make my full time income online.