Online Data Entry Work: Are they SCAM?
Now a days it is very difficult to find a Online Data Entry Work which is genuine and legitimate. Everywhere only online scam programs. Many people want to earn some extra money online and keep on searching legitimate online data entry work. On the other hand few peoples are taking this advantage of these hungry people and trying to promoting some scam program which is not at all useful. They are cheating people. But now question is legitimate online data entry work really exists or not? Yes, it is there. There are few programs which are really genuine and you can be benefited from those programs. You don't have to pay anything to register on those program. Only you have to apply for those jobs. Once you get approval they will assign you some work and you have to complete the task. After completion of the task they will send your earnings through Paypal or through check. Its your wish whether you want to full time or part time. They need your resume and your personal information like your address, phone no etc. Prepare a well written resume and apply for the job. If your profile matches with their requirements surely you will get approval.
Online Data Entry Work Opportunity: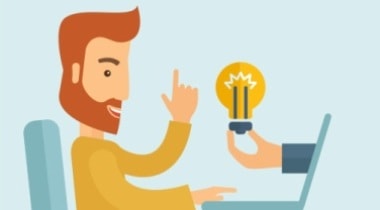 First complete with the registration process and then they will assign you one application. As soon as you get approval you will be able to work from home by providing them data management service. No registration fees. Requirements for diondatasolution includes a Home Desktop Computer and Stable Internet Connection.
In axiondata you will be able to work as an independent aontractor. You should have basic knowledge of computer and should know few things such as use of windows explorer, installation and uninstallation of software, sending and receiving email and use of internet. Sorry to say currently there is no any vacancy but keep checking the website for job opportunity in future. Registration is free.
Register at capitaltyping and take work order online. Once you submit the application form you will get an confirmation email containing all information about your new account. Registration is free.
Accutranglobal
To apply for job in accutranglobal you should have minimum typing speed 60 wpm, with 70 preferred. You can check your typing speed at http://www.learn2type.com. Currently there are following open positions:
1. Transcription
2. Scoping
3. Formatters
4. Document Review
5. Editing
6. Real time Writing
7. Management
8. Back End Support
For applying you have to download questionary/test from the website.
Troyresearch
Available current employment opportunity in troyresearch are Salaried Employee and Independent Contractor. You can view the website for more information.
Palmcostdata
Currently they are hiring people in Florida and Colorado only. Upload your resume and profile in the website. If your qualifications meet their requirements you will called for interview. You can apply online as well as apply to the employment center directly. Location is mentioned in the website.
Tdec
You must be US citizen to apply for Job opportunity available in tdec. You will be employed in tdec as a data entry associate.
For more information on online data entry work you can see my another post about Freelance Jobs.
Drawback of Online Data Entry Work:
I should mention drawback of online data entry work also. Though you can do free registration in all those websites, it is very difficult to get work. It may takes long time to get work from them. In so many forum I saw people discussing about all those programs. They were claiming that they did not get any work till one year after registration. A few people got work, few did not get at all. You get work means you are lucky.
It is always better to start with your own business by creating your own blog, website and earn cash online from various sources. If you don't know what is a blog and how to start a blog you can see my post
Attention
I will give you one tip so that you can stay away from scam online data entry work. From so many days I was searching some legitimate online data entry work so that I can earn some extra money utilizing my free time. I came across so many program who always promise that you can earn $200-$500 by doing simply data entry work. I joined few of them and badly I got scammed.
They usually show a picture in their website as below: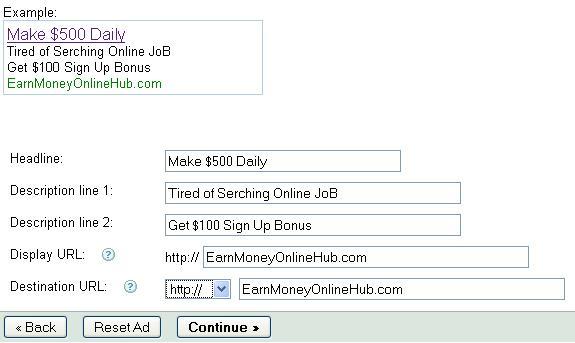 For you information I would like to say that this is not at all related to data entry work. Never ever join to all those online data entry work provider who show you this picture and promise you that you can earn a lot of money simply filling this form. This is related to Google Adword and you don't need pay them to get the Google Adword Link. Don't think I am publishing this addvertise. Here I am just showing you an example. Hey! just kidding. Even they won't teach you Google Adword and how you can earn money online through Google Adwords. They will give you the link of Google Adword and Clickbank and so many other website to promote product through Google Adword. Interestingly Clickbank is free to register and you can promote any digital product and earn commission from your sell.Did I help you? If yes you might want to give me your valuable feedback below:

About EarnMoneyOnlineHubber
I am a Blogger who likes to make money online. Previously I was working in a Software Company and I quit my job in February 2010. Since then I make my full time income online.