Ways To Make A Living Online
Web surfers are inundated with pop-up advertisements, junk emails, and job postings that all make outrageous claims about how easy it is to make big money online. These so called job opportunities are typically an outright scam or involve online based jobs or business ideas that are next to impossible to make a living with. Ironically, the people and businesses that send these emails and post these ads do make a living online—by selling bogus materials and business plans. That being said, there are plenty of people that make a healthy living by running an online business or working online based jobs. With e-commerce set to outpace brick and mortar sales over the next ten years, the internet offers no shortage of real career opportunities.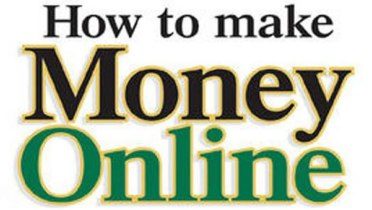 The taxation of online sales and earnings varies from state to state; in addition, there may be new federal guidelines regarding online sales in the near future. The following are three online jobs that commonly pay more than $50k annually:
Website Blogging Developer
Learning how to use popular website and blogging software like WordPress doesn't require obtaining a degree or taking months of classes. WordPress and other popular platforms are surprisingly easy to learn on one's own. Blogging remains one of the key components of search engine optimization; websites of all sorts depend on blogging to drive traffic to their site and provide vital information on products and software. Developers that maintain a steady clientele base can earn upwards of $50k a year.
Internet Based Reselling
Successful web based reselling isn't necessarily simple, but the premise is: buy stuff and resell it for a profit. Experienced resellers make a comfortable living; a select few will even strike it rich. Resellers scour all corners of the web to find bargain prices on items that are easy to unload for a quick profit. While some exclusively use the web to buy products for resale, many take advantage of auctions, yard sales, estate sales, classified listings, and the like. Success in this field often comes down to a seller's knowledge of the value and demand of wide variety items. Sellers that focus on specific areas of expertise also have a better chance for success. This pursuit may involve a gamblers style of constant risk or a more moderate, slow and steady approach. Success is never guaranteed, but there is no shortage of people that make a living doing this.
Writing
Written content is the king of the internet. As mentioned above, written content drives the world of SEO; there is a constant demand for website copy, press releases, blogging, and numerous other types of writing. Experienced online writers take in a healthy income by developing their own websites to provide passive income via pay per click advertising and fee based access to articles and books. Freelance writers also have the potential for $50k per year earnings, provided they have enough clients and are able to produce professional quality writing on demand. Those looking for a more consistent writing gig can sign contracts with content providers or take in-office positions with local businesses.
Putting aside the sea of bogus and underwhelming online jobs, there are plenty of excellent entrepreneurial and employment opportunities on the web. Developing an online based business is no different than running a business off the web; a professional business banking plan is a must.