15+ Red Hot Tips On Getting FREE Traffic To Your Blog
July 31st, 2009 by Chandan Dutta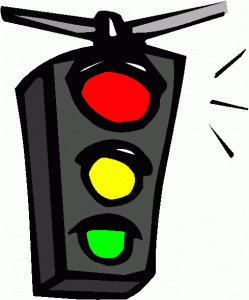 It is easy to set up a blog but most difficult part is to get free traffic to your blog. After coming to blogging world I learned so many thing and that's why I am going to post here about the all possible and effective ways to getting free traffic. Traffic is not like something that it will instantly rise after we set up your blog. We have work on it to gain traffic. Of course it depends on you how much you can put effort to gain traffic. But if you follow the following steps surely these will increase traffic to blog.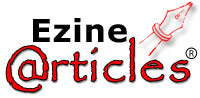 1. Article Marketing:
Article marketing
is one of the most effective ways to get free traffic. Try to submit articles to different article directories. It will not only bring traffic to your blog but also create dofollow backlinks to your blog. Dofollow backlinks has a great impact on search engine ranking. Instead of Article Directories you can submit your article to
Free Traffic System
. Free Traffic System will post your article to different blogs available in their network. Even you can spin your article using
Free Traffic System
which will save you from duplicate penalty.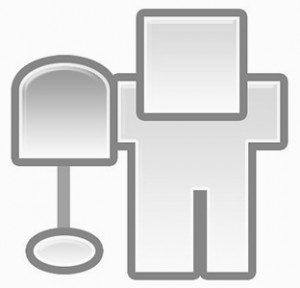 2. Social Bookmarking:
If you are a blogger you should not avoid this step. There are so many social bookmarking sites like
Digg
,
StumbleUpon
,
Mix
,
Propeller
,
Delicious
etc where you can bookmark your blog post. The golden rule is to bookmark others post as well as yours. A good ratio is 70%:30% where 30% is for your bookmarks. Don't get banned by all those sites by promoting only your content. For better result use
OnlyWire
or
SocialPoster
to bookmark more than one sites with only one mouse click. You can also use
SocialMarker
free service to bookmark to 215 sites. Believe me it is  a very powerful method to get traffic to blog. Use it wisely.
3. Social Networking: Blogging is all about community. Join social networking sites like Facebook, Twitter, BlogCatalog, MyBlogLog etc and make friendship with other blogger. Join as a reader to all those blog and those blog owner may also return same favor for you. Add your blog RSS feed to your Facebook account. You Facebook profile will be automatically
updated once you publish a new post and your blog post will be visible to all of your friends.
4. Directory Submission: Once your blog has a good content submit your blog to all of the directories on Robin Good's list of RSS directories.
5. Free Press Release: Inform world about your blog through press release submission. Below is the list of Free Press Release Sites:
6. Guest posting: Blogger allows for guest post on their blog. Make a good post on their blog and put a link back to your blog. It will help you to get some more traffic.
7. Blog Commenting: As I said blogging is all about communities. Visit others blog and make a habit of posting  comments. Here is one important point to mind. Always post comments on Dofollow Blog. You are spending your time to give a comment. So, why not to get back some reward for this? You can get rewarded by submitting comment on Dofollow and
CommentLuv installed blog. CommentLuv add your recent post with your comment. So, it will help you to get a backlinks to your blog. This backlinks will be effective only the link is dofollow. Post comment on dofollow blog  using dofollow blog finder.
8. Forum Posting: Join some popular forum and use your blog url in signature. Take part in discussion and help others with useful reply. If a person is happy with your reply then definitely he will click on your signature. It may apply to other forum members as well.
9. Video Uploading: Don't know how to create video? Don't worry. It's so easy. If you are using windows operating system you can use windows movie maker to create video. There is not much important that your video should be of high quality or long. 2-3 minute video is enough. Then go to TubeMogul and upload your video to so many video sharing sites at once.
Register at TubeMogul first and then all those video sharing sites where you want to upload your videos. Then using your TubeMogul account you can upload videos to all those sites with only one click.You can edit others video as well using Overlay Video Creator If you get problem in creating video you can convert your article to video using Article Video Robot.
10. Traffic From Yahoo: You can expect a lots of traffic from yahoo answer. Help others giving right answer and put your blog link at source. Be vary careful while answering. If you simply put link your account may get suspended. Similar to yahoo answer you can try Yedda and AnswerBag
11. Blog post Submission: Submit your best blog post to following:
It will increase blog traffic like crazy.
12. Create a Free Report: Create a free report on your blog niche and allow visitors to download it. People loves freebies and they will come back to your blog if you continue this.
13. Free Classified Ads: Post some free classified ads to the following free ads submission website:
14. Creating Squidoo lens, Hubpage, Google Knols: Create a Squidoo lens, Hubpage and Google Knols based on your blog's secondary keyword and promote these with social bookmarking.
15. Submitting Banner: Create banner and you can submit to some free free banner submission website to get more traffic. For your information you can create free banner with my FREE Banner Creator service. Then submit to following sites:
16. Using Zemanta: Download Zemanta plugin for firefox and add releted post to your blog post provided by zemanta. It will  ping all those blogs  automatically and will create backlinks to your blog. The more you use Zemanta, Zemanta will show your blog post in their related contents for other bloggers. It is the most easiest way to get traffic.
Did you liked my article? If yes then help me to gain more traffic by bookmarking it or give me your valuable feedback.
Tags:
get traffic to blog
,
how to get blog traffic
,
how to increase blog traffic
,
increase traffic to blog
,
Make Money Blogging
Related posts